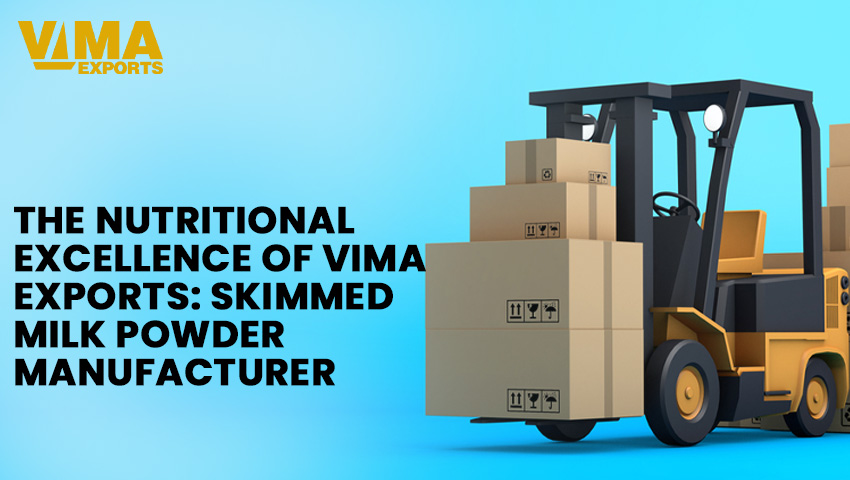 The Nutritional Excellence Of Vima Exports: Skimmed Milk Powder Manufacturer
When it comes to selecting a dependable and reputable Skimmed Milk Powder Manufacturer, Vima Exports stands out as an industry leader. Vima Exports has established itself as a market leader through its commitment to quality, nutritional excellence, and customer satisfaction. This article will discuss why Vima Exports is the ideal option for your skimmed milk powder requirements.
Why Choose Vima Exports as Your Skimmed Milk Powder Manufacturer?
Quality Assurance
Quality is the cornerstone of the manufacturing process at Vima Exports. We comprehend the significance of delivering consistently high-quality products to satisfy our customer's diverse requirements. From procuring the milk to the final packaging, Vima Exports employs stringent quality control procedures at every stage. This ensures that the skimmed milk powder you receive is devoid of impurities and retains its nutritional value.
Modern Manufacturing Facilities
Vima Exports possesses modern manufacturing facilities outfitted with cutting-edge technology and equipment. These sophisticated facilities allow us to produce skimmed milk powder that adheres to international standards. With a focus on hygiene and safety, Vima Exports ensures that its manufacturing process adheres to stringent quality standards, thereby providing you with a safe and unadulterated product.
High Nutritional Value
Skimmed milk powder is renowned for its superior nutritional profile, and Vima Exports recognizes the importance of preserving these vital nutrients. During the manufacturing process, we preserve the nutritional value of the milk by utilizing sophisticated processing methods. As a result, our skimmed milk powder retains its vitamins, minerals, and proteins, making it a wholesome and nutritious product.
Customized Solutions
We recognize that various industries and consumers have distinct needs. Therefore, we provide customized solutions to satisfy the specific requirements of our consumers.
Whether you require skimmed milk powder for bakery, dairy, or confectionary products, We can provide customized formulations to ensure optimal results. Our team of specialists collaborates closely with customers to comprehend their needs and deliver solutions that are tailored accordingly.
International Reach
As a prominent Skimmed Milk Powder Manufacturer, Vima Exports has effectively established its presence on the international market. With a vast distribution network and dependable logistics, we are able to effectively serve consumers worldwide. Whether you are a small company or a multinational corporation, we can meet your bulk needs, ensuring on-time delivery and consistent product quality.
Certifications and Compliance
Vima Exports is proud of its adherence to international regulations and standards. Our ISO, and WHO GMP certifications demonstrate our dedication to maintaining the highest quality, safety, and hygiene standards. By choosing Vima Exports as your Skimmed Milk Powder Manufacturer, you can rest assured that you are collaborating with a company that places a premium on excellence and compliance.

Vima Exports has emerged as a trusted and reliable Skimmed Milk Powder Manufacturer, fueled by a commitment to quality, nutrition, and customer satisfaction. Our dedication to sophisticated skimmed milk manufacturing facilities, quality assurance, and customized solutions makes us an ideal choice for businesses seeking premium skimmed milk powder manufacturing. By partnering with us, you can be sure that you will receive a product that satisfies your exact specifications while maintaining the highest quality and nutritional value. Contact us at +91-7837832224 or admin@vimaexports.com to know more.